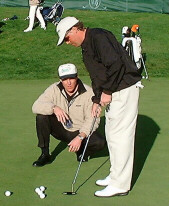 What Do You Get With This Program?
The one-on-one MGCP certification program allows qualified applicants to receive personalized training from mental game coaching expert Dr. Patrick Cohn. As a one-on-one student, you'll receive over 20 hours of direct contact with Dr. Patrick Cohn through video conferencing technology or in person. You get unlimited email correspondence throughout the course of your personalized training.
This program is ideal for those who wish to accelerate the certification training or who would like to work directly with Dr. Cohn throughout the course of MGCP training program.
Why Choose the One-on-One Certification Course? You:
What you get in the One on One MGCP program
After you are certified you will receive over $500 in additional products and services:
Want more information?
Contact Us Today for More Information!